Commercial and Industrial Controls and IOT Solutions
Take The First Step To Savings, Control, and Actionable Insights.
For more information, and to have someone from our team reach out to you, please fill out the contact form and we will get back to you as soon.

317 Commercial St. NE Suite A. PMB 470 Albuquerque, NM 87102

Call Us On: (855) 475-0243 For Inquiries

Email Us at support@integratedsystemstech.com

REDUCED ENERGY COSTS
Utilizing advanced technology, controls, and solutions we have a focus on providing our customers with savings that will help their bottom line. Find out how our technology can benefit your business, and what rebates and incentives you may qualify for that will help you start saving today!




IMPROVED WORKPLACE PRODUCTIVITY
Automating your business can help save time and money. Control your lighting, HVAC, access control system, and security in one centralized system that will give you complete control, reduce waste, and improve productivity. Ask about our affordable solutions for your business.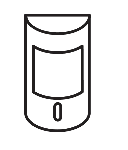 REDUCED MAINTENANCE COSTS
Maintenance can be an expensive feat in any company. Utilizing controls for the SMART building, we will design your ideal system to meet your needs reducing the cost generally associated with preventive maintenance procedures. Not all buildings are the same, and neither should your maintenance. Learn more about Predictive Maintenance and how it can benefit your business.

DEEPER BUSINESS INSIGHTS
IOT or the Internet of Things is the new age of smart buildings. Solutions that utilize cloud processing will give you more control, allow real time analysis of systems in your facility, and give you even more insight into your building. Ask us how IoT can be leveraged in your building.
Call Us For More Information (855) 475-0243
Save Energy, Time, and Money
Hours
Monday 7:30AM-5PM
Tuesday 7:30AM-5PM
Wednesday 7:30AM-5PM
Thursday 7:30AM-5PM
Friday 7:30AM-5PM
Saturday Closed
Sunday Closed