INTEGRATED CONTROL AND IoT SERVICES
At Integrated Systems Technology Services we focus on technology that adds value to the overall efficiency, productivity, and security of your building. Our services are designed for easy implementation and even easier use.
AS THE WORLD CHANGES, SO DOES THE WAY WE LIVE!
AUTOMATION AND CONTROLS ARE THE NEW NORM
Integrated Systems Technology Services offers the most innovative technology and simplifies the application for anyone to use. IoT technology is proven to help building owners save time, money, and maximize resources, in some cases a 70% increase in efficiencies! We believe technology should be there and not seen, but working for your building to increase efficiency, productivity, security, and comfort.
​
As part of our offer, we also offer financing to help offset the initial cost of investing in the future of your business. The average return on investment is within the first 3 to 4 years.

We understand the intricacies of your business, and can put together a solution to fit your needs. Explore our services below and see how each can positively impact your business. We're here to help you implement the right strategy with the perfect execution every time.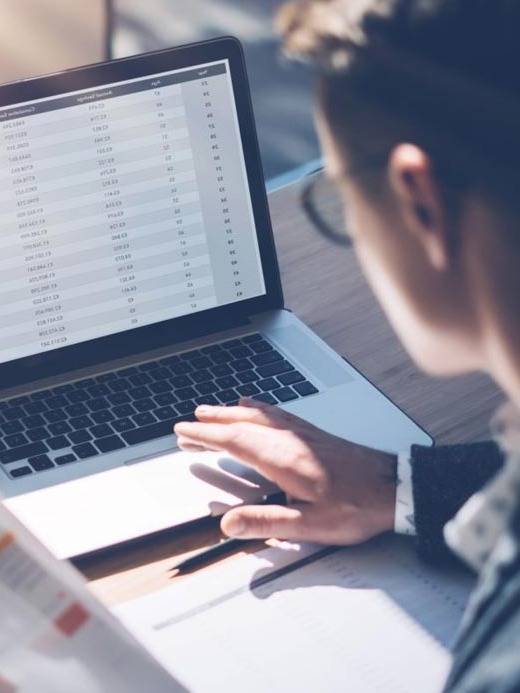 CONTACT US.
Our Controls Experts Are Waiting To Answer Your Questions!
Lighting technology has advanced since the days of Edison! LED Lighting technology has taken the world by storm with all the many benefits such as:




Energy Savings

Tunable Lighting

Long Life Span
The issue is not all LED Lights are made the same. At Integrated Systems Technology Services we do rigorous testing on all lighting products before we supply them to our customers. Rest assured, your investment will keep you saving throughout its lifespan.
CALL US TODAY AT (855) 475-0243
CONTACT US FOR MORE INFORMATION
Discover New Insights In Your Building
Our Controls and IoT Services
With the focus over the past few years on green energy, utility companies and energy codes have been in favor of looking for ways to maximize energy efficiency and significantly reduce carbon emissions. The use of a lighting control system is one way that this is possible. Giving users the ability to group lighting independent of electrical circuits and task tuning the lights has been a dramatic improvement to how buildings use to operate.

Utility companies offer rebate and incentives to businesses that implement a control system into their buildings.

From standalone room-in-a-box solutions to full scale controls, we can help.

To jump start your success, we're also offering financing to help with the initial cost of a control system and to help make the purchase easier.


CONTACT US FOR MORE INFORMATION
When it comes to health and comfort of building occupants and your employees it is important you are providing a good work environment. HVAC and Climate controls makes it easy.

You can monitor temperature, humidity, CO2 levels, and occupancy with surprising accuracy giving you the ability to not only provide happy employees, but energy savings as well!



Learn more about our

HVAC and Climate Control Systems

that ensure a productive workplace!
CONTACT US FOR MORE INFORMATION
We design control systems to fit your need. Not all buildings are the same, and neither is your energy management strategy. With our retrofit design services we provide a

Demand Reduction strategy that will show you your savings by implementing an LED Lighting Retrofit and Control System into your building

.
Space Utilization &
Optimization
Improve the security, efficiency and productivity of your spaces—without violating privacy. With depth perception technology you can get actionable insights and improve efficiencies in any place in your facility.

Many other companies deploy cameras to perform space optimization, but at Integrated Systems Technology Service we do not believe privacy should be sacrificed for insights.

We are utilizing IoT technology to ensure building systems, spaces, and services keep occupants safe and happy.

Real time data and alerts that have your spaces perform for you.
CONTACT US FOR MORE INFORMATION
Energy Efficiency Assessments
Many building owners are often concerned about the initial investment into a control system.

Will it really make a difference?
How much money can I actually save?
It costs too much money!

We have found that an energy assessment reveals to our customers what the actual potential is, and where they are missing on significant opportunities. In many cases we can find savings up to 60%

We'll help you discover what options you have and give you the opportunity to learn all about the incentives and rebates in your area. Financing is also available with our financing partners to help you cover the initial cost.
CONTACT US FOR MORE INFORMATION
Renewable Energy Resources
Our mission at Integrated System Technology Services is to build "smart cities". We truly believe we can do that one building at a time.

Smart Cities is all about sustainability.

Managing energy for the reduction of carbon emissions and energy savings is great, but being carbon neutral or negative is the ultimate goal. Partnering with our

Solar Energy Partners

we can offer our customers the ability to produce their own energy.



The production of your own energy combined with our other services can award your building efficiency ratings to be proud of.
CONTACT US FOR MORE INFORMATION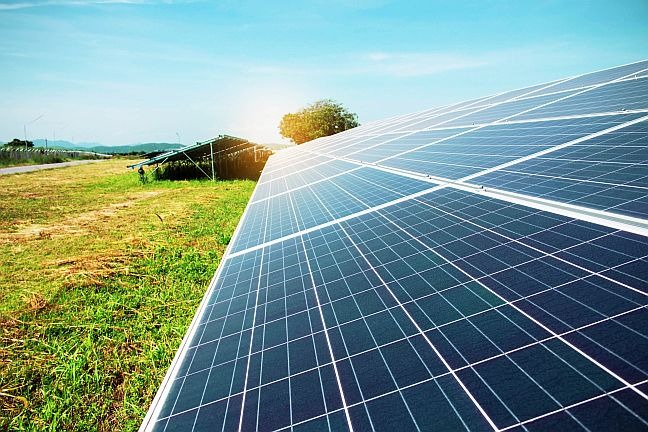 Energy Monitoring and Metering
In a tenant fit out, many building owners prefer to have the tenants responsible for their own utilities. The management of that can be extensive!


Our energy monitoring solutions allows our customers to
Monitor Electricity on Every Circuit with Precision and Accuracy.


Easily gain insights on energy use, bill accordingly, and monitor equipment simplifying your building management.


CONTACT US FOR MORE INFORMATION
Third Party Field Service
and Support
Integrated Systems and Technology is a part of our everyday life. In the industrial and commercial space, as technology improves so does the everyday equipment that is being used.

As equipment is deployed to customers, manufacturers require skilled technicians and engineers to start-up and/or program the new equipment. End users need help maintaining the equipment, and unfortunately things happen and technical support will need to be performed on that equipment.

At Integrated Systems Technology Services, we understand that you're looking for a partner that can help your business grow. We're here to help you implement the right strategy with the perfect execution every time.
Learn More About Our
​Field Service Team
Our Philosophy:
Technology should not be seen, but its effects should be evident in the insights, comfort, productivity, and savings it produces.
With years of research we have developed an offering of premium products and services that are design to add value and insights to our customers no matter the scale of their needs.

We know automation can be scary or confusing to many people. Our job here is to present the best solution, provide as much information as possible, and walk you through the process to a fully integrated life rounding out our holistic approach to automation controls and IoT solutions.

WE ARE BUILDING SMART CITIES and we want you to be a part of that journey. Our strategies will help you be a part of a solution and provide benefits in your own business that traditional technology just can not provide.
CONTACT US TODAY AT (855) 475-0243 TO LEARN MORE ABOUT OUR
5 STAR SOLUTIONS AND SERVICE.
CALL US FOR A FREE CONSULTATION
(855) 475-0243
Frequently Asked Questions
How much money does a typical building automation system cost and what is the return on investment?
Building automation systems can vary in cost depending on the solutions that you have integrated together. Leveraging a Free Energy Assessment is the best way to discover the cost of a system. Many factors such as energy incentives and rebates can significantly reduce the cost of an upgrade, and with financing options that are designed to be paid by your energy savings the initial costs can be very low. A typical ROI on a system can be between 3 and 10 years depending on the size of the facility and the solutions deployed.
What are the advantages of LED Lights?




LED Lighting can provide many benefits to not just a building owner, but to the occupants as well! LED Lights are known to last longer than traditional lighting reducing maintenance time and cost. LED's are fully dimmable and tunable. Human Centric lighting is a term used for LED lights that are designed to promote productivity and alertness. One of the main advantages of LED is the ability to produce more light than traditional lighting equipment but utilize a fraction of the energy.
What is IoT mean, and what is it used for?
IoT is an acronym for "Internet of Things". IoT is not a product, but more of an idea. An idea of a connected workplace where technology works together, and the data is able to be collected and analyzed to provide insights into building functions allowing the manager to make better educated decisions to many different things from space optimization to energy optimization. Invaluable information that is unique to an individual space or group of spaces essentially allowing the technology to do the heavy lifting.